Unless you truly have the resources to tell your Custom Home Builder "Money is no object," you and your spouse need to have budgetary guidelines in place before finalizing the design of your home. That means being honest with yourself when it comes time to distinguish between the Needs and Wants for your new home.
Traversing this phase of the design process is much more difficult than it first might seem. Items and features that seem like needs may turn out to be the esthetic ideal that you can live without. Esthetic ideals are those items that tend to add unwanted cost to the bottom line of your construction budget.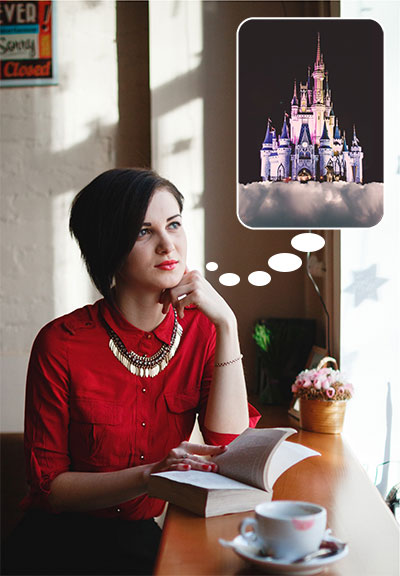 Back To The Basics
Begin your decision-making process with the building blocks of your design, by defining the rudimentary requirements.
Your estimated budget
Number of bedrooms required
Number of bathrooms required
Number of garage bays required
Number of stories
You may find that the footprint of your home is determined by the size of your lot and required setbacks. That could mean the sprawling ranch you wanted just turned into a two story or a split level. If you have three teenagers, you may want five bedrooms – one for each of them, one for yourself, and a guest room. Or can the kids share a room? Do you ever actually have stayover guests? But more importantly, do you want stayover guests? Maybe the five bedrooms turned into three when you realize the two girls can share a room, the boy gets his own room and you can't stand your cousin Bob who is the only one who ever wants to visit.
Deciding the number of bathrooms and where to put them is also extremely important. A guest bathroom or "emergency" bathroom should always be easily accessible and close to an entrance, especially if you have kids. You might think that each bedroom should have a private bathroom, but once you factor in the cost of fixtures (and plumbing) for each of these very expensive rooms, you may find yourself reducing the number of toilets you have to clean.
Define Living Spaces
This step involves mapping out the other rooms in your home. Everyone needs a kitchen, of course, but what about a formal dining room? Play/bonus room for the kids? Living room or family room? Den, office or computer room? Can some of these rooms be combined into one all-purpose room?
If you add on "living" spaces – those rooms where everyday activities occur – decide if they need to be finished immediately. A partially finished basement can be converted into rooms for specific purposes later. If that three car garage is meant to hold two vehicles, five bicycles, assorted outdoor equipment and a riding lawnmower, consider a two-car garage and a large shed instead.
Once you have decided on the rooms within your home, it will be time to make decisions on the finer details.
Make A Wish/Want List
Begin deciding on the necessary features for each room by writing a list of your needs and wants, one column for each. Each spouse should perform this task individually. When comparing lists, items that both of you has placed in the needs column can be considered a true need, although this might not always be the case.
When it comes time to weed through the "pseudo needs" (are they really necessary?), take a break to make another list. Call this one the "We're building a new house because …" list. This list should contain all the reasons you made the decision to build your custom home in the first place.
If an item on your list is solving a problem that you've been experiencing in your current living arrangements, and you and your spouse agree on it, it is probably a legitimate need.
If you want a feature because it is esthetically pleasing, there are always less expensive alternatives, many of which your builder can help you navigate. Granite countertops in the kitchen, for example, are a "must have" for the modern home, but ceramic tile, stone-look laminate, solid surface, and even engineered stone can be esthetically pleasing alternatives that are much less expensive.
"I've Always Wanted …"
Many couples building a custom home have uttered this phrase. This is, after all, your chance to build your dream home. But life in paradise isn't always what it's cracked up to be. Before adding that dream feature, do your research. How many times have you heard, "It seemed like a good idea at the time…"? Dream features are usually a dream for a reason – because in reality, they just don't work.
Everyone wants a theatre room nowadays, but it's just not for everyone. Those big comfy La-Z-Boy recliners may give you the ultimate viewing pleasure, but they're severely lacking in cuddle capabilities when watching a romantic movie.
Smart Home Technology is another growing trend. This kind of advanced control can have great time and energy-saving advantages, but if you're not even the least bit technologically savvy, you may find yourself calling your IT Guy every time you want to dim the lights.
Be Realistic
No matter what you and your spouse decide, be realistic about what you want out of the design of your new home. Be brutally honest with yourself about what you need, what you want and what you can afford. If you're stuck on a feature (should we or shouldn't we?) ask your builder. Custom home builders have done this a lot. They've probably seen the end results and have a lot of advice to give. The decision is ultimately up to you, but your builder can point you in the right direction so that you truly end up with the home of your dreams instead of a series of nightmares.